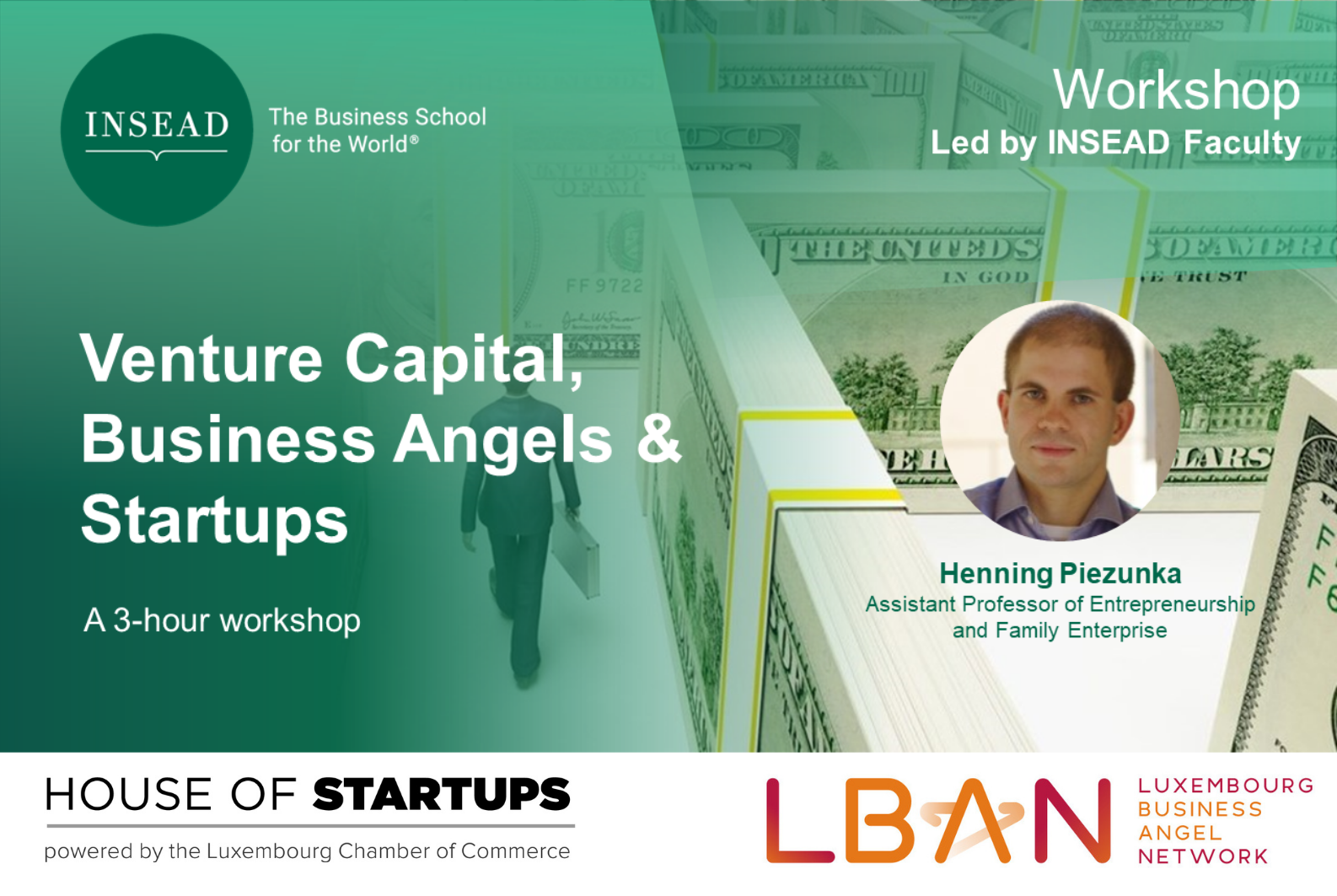 INSEAD WORKSHOP: VENTURE CAPITAL, BUSINESS ANGELS & STARTUPS
Together with INSEAD, Luxembourg Business Angel Network and the House of Startups are co-organising a highly interactive and engaging workshop on "Venture Capital, Business Angels & Startups".
This free-of-charge workshop will include insights into how founders and investors can best engage with each other, critical tips on how to invest or fundraise, and interactive break-out sessions between attendees.
With this event, we seek to build stronger connections between all the players in the entrepreneurial ecosystem across Luxembourg and the Greater Region.
For whom: Everyone interested in the Greater Region
When: 19th of May at 18:00 – 21:00 CEST
Registration: https://bit.ly/2Qzj8sF