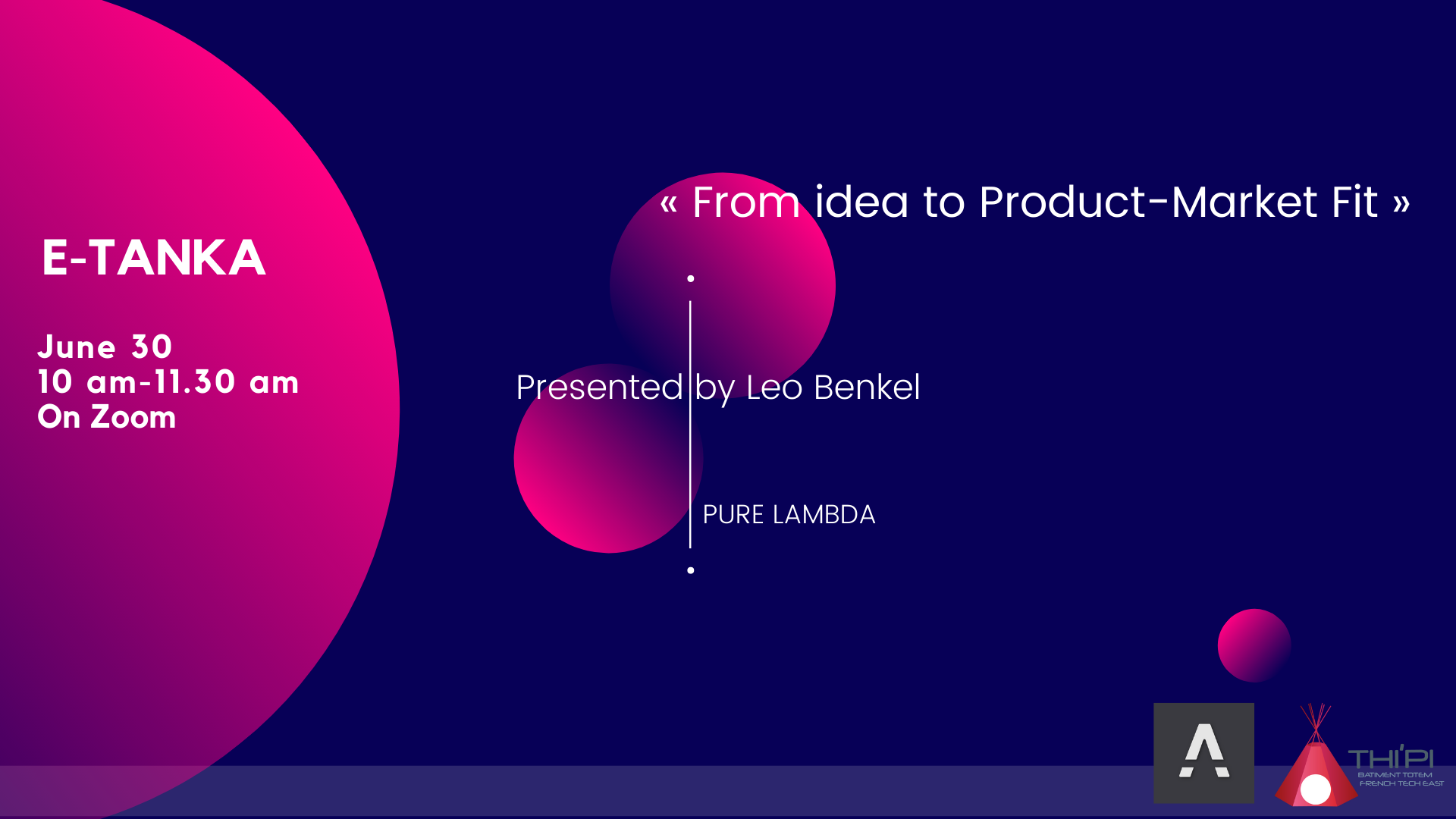 E-TANKA : « From idea to Product-Market Fit »
Speaker :
Leo Benkel, the Founder & CEO of PURE LAMBDA.
Presentation of Pure Lambda :
All entrepreneurs strive to make their dream companies come true, but they face numerous challenges. The technological landscape is changing rapidly and translating their vision into tasks for their makers' team can be tough. With PURE LAMBDA, Leo leverages his 10 years of experience in Silicon Valley to advise entrepreneurs regarding technology and modern management practices. Entrepreneurs can feel reassured as they are being guided through the product development processes.
Programme :
What's the problem you want to solve (For whom?, Why?, How?, What is the added value?)
Define your solution: User Scenarios / story structure
Identify and select the main characteristics (Essential, Nice to have, Not useful)
Build your prototype or MVP (Minimum Viable Product).
Your product market fit (Feedback, gain strategy…)
English presentation / Open to all – Free
Zoom login link: Register here
Need information? Contact