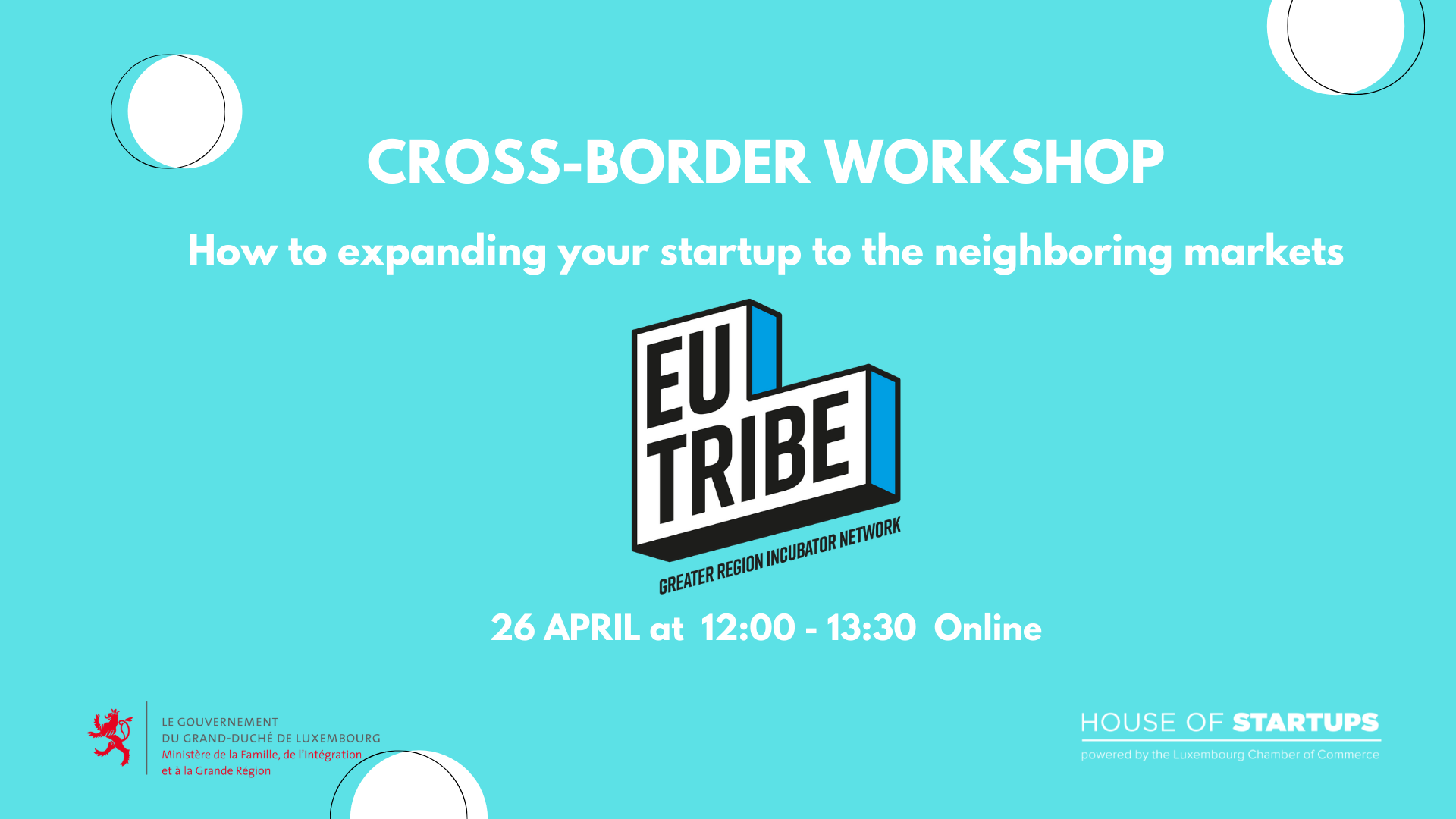 CROSS-BORDER WORKSHOP
CROSS-BORDER WORKSHOP: HOW TO EXPAND YOUR STARTUP TO THE NEIGHBOURING MARKETS
EU-TRIBE is organizing series of cross-border workshops having a regional focus each session, starting with a general session on the 26th of April.
We've invited decision makers from the Greater Region to speak about advantages and potential of the Region.
We have also invited startups who have successfully managed to expand to the neighbouring markets, in order to share story of their journey with the audience.
Detailed list of speakers will follow shortly. Stay tuned!
For whom: Everyone interested in the Greater Region
When: 26th of April 2021 at 12:00 – 13:30 CEST
Registration: here